do you have a dock project we can help with?
Do You Need A New Lift?
Is it time to replace an older lift? Are you adding more toys to your shoreline? Bradow Dock Service is happy to help match your needs to great options for new boat lifts. Our service commitment to our clients does not stop after the sale of the new lift. Our experienced and certified technicians can help with any repairs or maintenance requirements necessary to keep your new lift running smoothly for years!
Need A New Canopy?
Bradow Dock Service offers great options for both new and used canopies! Our experienced technicians are able to match canopies to your equipment, so you get a canopy that fits your lift properly. We have canopy samples available so you can choose the color and material that is best for your lake property.
Need A New Dock?
Whether you are looking to replace current dock sections or wanting to expand or change your existing layout, we are happy to help. Our experienced and understanding technicians can help you design the dock system you are looking for. Bradow Dock Service proudly offers cedar and brock dock options!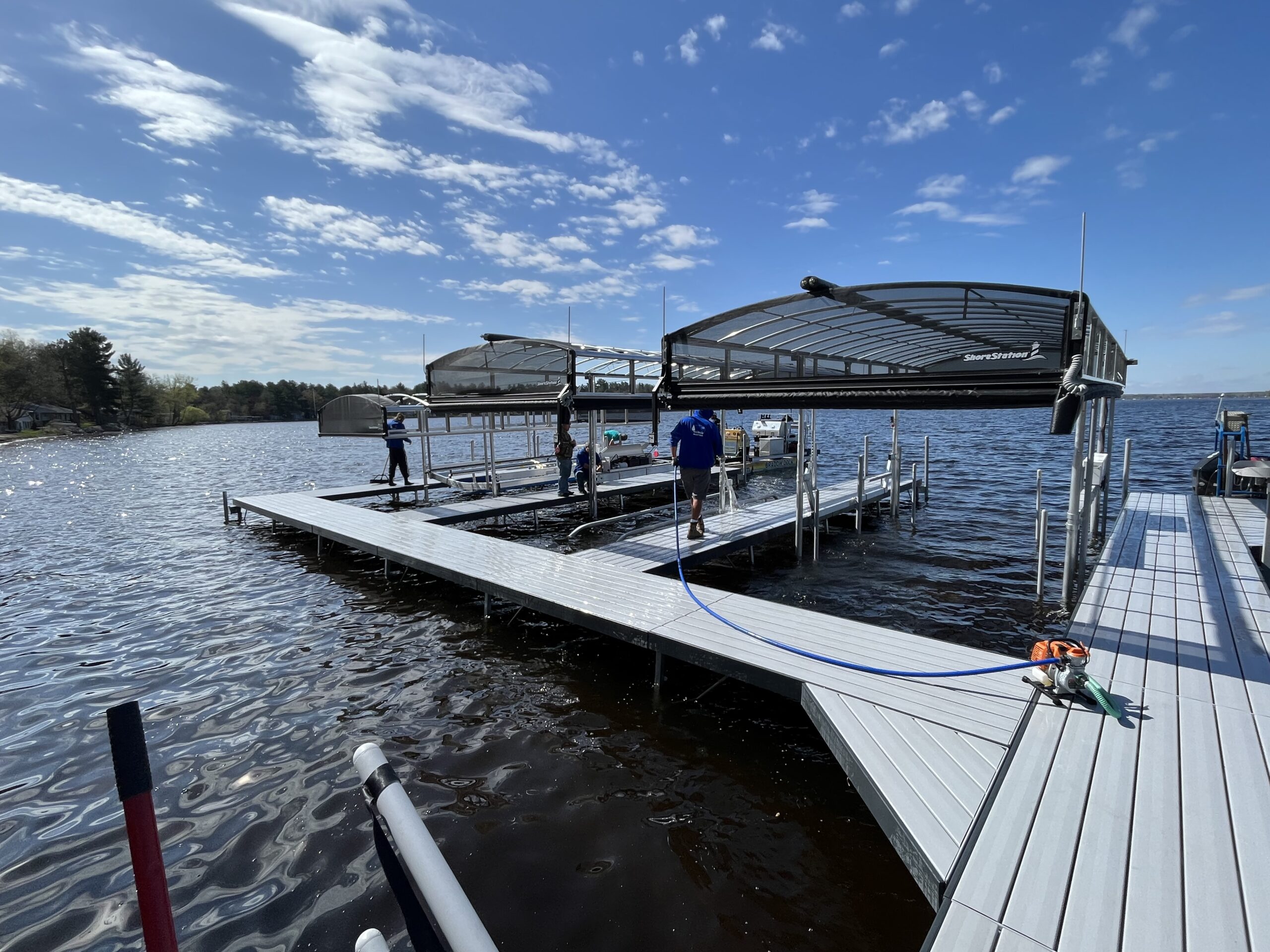 Aluminum Frame Sectional Dock with Brock Vinyl Decking
Aluminum Frame Dock with Brock Vinyl Decking is our best seller! This durable, slip resistant boat dock stays cool to the touch by reflecting the sun's rays. It is a maintenance-free dock and has a lifetime guarantee. The perfect decking choice for your boat dock. Call for Pricing.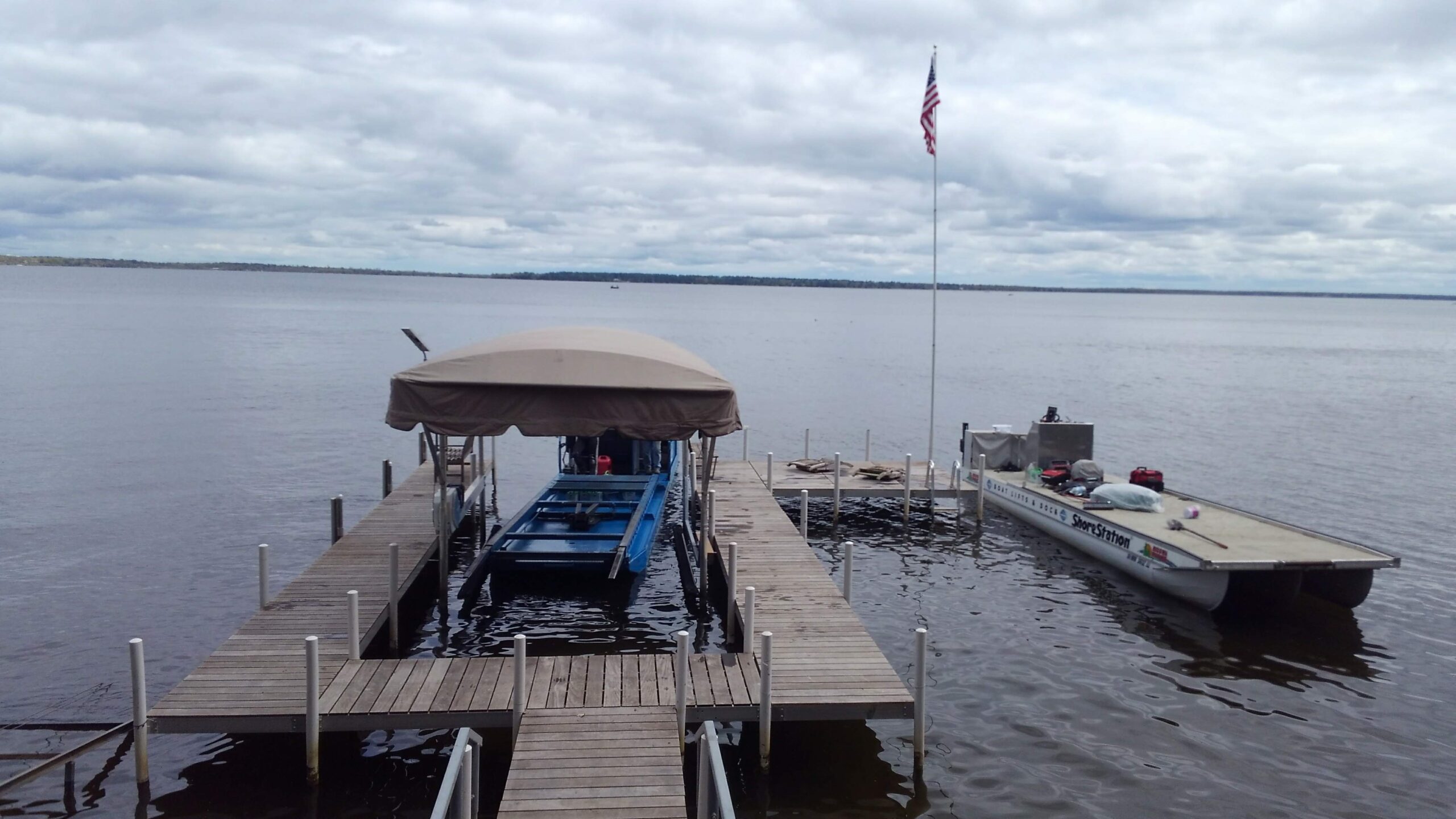 Aluminum Frame Sectional Dock with Cedar Decking
The Cedar Decking panels are built of the finest cedar, which is known for being very dense and long-lasting as well as extremely smooth. For that natural look. Naturally weather resistant, cedar has been the traditional dock decking choice for years. Call for Pricing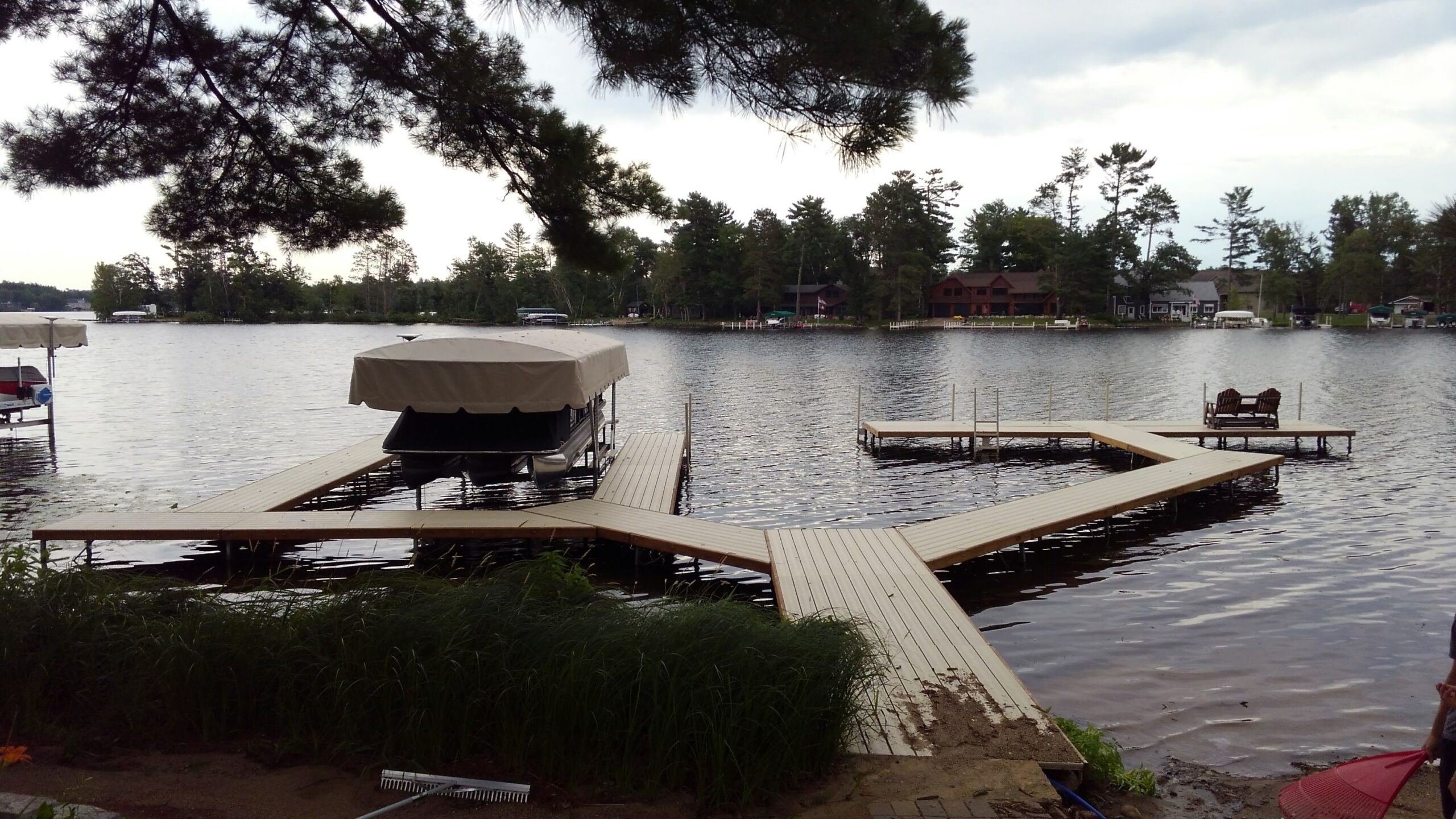 Cedar Dock
– the best-grade Western Red Cedar available
– zinc-plated screws instead of nails
– four stringers instead of three
Our staff is here to answer any questions you may have. Reach out to us and we will respond as quickly as possible. Get started by filling out our form below and a team member will be in touch shortly.